Today, I'm sharing some things that Bryan and I did around our home to make it more "us" without breaking the bank. You see, we moved into our first home about a year and a half ago, and I immediately realized that, while our sweet home is perfect in my eyes, there were things here and there that we didn't love. In fact, I distinctly remember Bryan challenging me to make our house more homey because it was pretty bare in the beginning with no pantry organization, throw pillows, pictures or sweet touches. Once I realized that our home was missing the "it" factor, I did what any person without a lick of home decor experience would do – I watched the Texan pros on Fixer Upper! Pretty quickly after that I realized that my wallet was not in favor of all of the DIY projects that I snagged from Chip and Joanna. I was left with only one option, which was to find ways to spruce up our home without emptying out our bank accounts, savings, 401K, dog savings or Emmett's college tuition. Here are 10 ways I successfully made our house more homey without having to do a full renovation!
*Scroll down for product links*
Add rugs. This really added some personalization to our home and helps stop dirt/dog hair/outdoor elements from making their way through our home. I would recommend getting rugs for your front door, back door, in front of the kitchen sink and a hallway for starters.
Set up a bar cart or wine bar. I promise that this special pace will make you feel right at home and will quickly become either your favorite place to kick off your day or favorite place to unwind after a long day. We have a coffee bar, and I am obsessed! I only keep our coffee machine (it's dual so it can make either a pot of coffee or just a single cup), a basket with our favorite coffee pods, decor napkins, Tim Horton's coffee grinds for when we have company and a serving dish on the cart. I find that this setup is minimal, yet purposeful.
Grab some 6-foot chargers for the phones. This is something that seems so minuscule, but will seriously change your life and increase your comfort while mindlessly scrolling through Instagram or checking some morning emails. I'm pretty sure experts recommend against having technology around your bed, but I'm obviously not that kind of person seeing as how I'm typing this in my bed at 11:33pm…
Spruce up the space with your favorite scents. I personally have Scentsy trays in our living room, guest bathroom and kitchen, a candle in our bedroom and a diffuser in the nursery. Too much? Maybe, but I like my scents.
Hang those pictures! There isn't a better way to make your home more comfortable than by hanging your favorite memories. One of my favorite walls is in our bedroom where I hung a gallery wall portraying special moments from our wedding day.
Organize your pantry. I used to care less about how my food was organized, but I wouldn't have it any other way now that I have nearly everything divided into bins. The food is divided up by type – snacks, quick meals (soup, macaroni, etc.), breakfast, non-perishables, sweets and dog treats.
Add shelving to spaces with inadequate storage. One of the huge downfalls of our current home is the limited storage available. Besides the bedroom closets and pantry, we only have one hallway closet, one coat closet and the attic. This may sound like an adequate amount at first, but those spaces quickly fill up when you store seasonal decor, coats, guns (if you're into that), cleaning supplies and tools. Now we have a baby on the way so space is getting even more limited than before, so I had to improvise. We decided to better optimize the laundry room and add some shelving in there, which is creating room for extra linens and any baby items that need storage. We got our brackets and shelving from Home Depot on the closet shelving aisle.
Update the toilets. We did this immediately after moving into our home and I am so glad we did. If you have a home that was previously owned, I promise that having toilets only touched by your booty will be like having cake for breakfast every damn day. The cost of ours was about $150 and we picked it up in-store from Lowe's.
Organize your closet. Talk about something that saves you time and sanity. My closet was a wreck for a whole year until I decided that I needed to get my act together. This project was overwhelming at first, but it got easy once I went on an Amazon spree for some organizers. I bought bins, a shoe rack and jewelry organizers and was able to add clarity to my closet.
Change the shrubs. This is an outdoor project that may take some labor, but I promise that there is nothing like picking out plants for your home.
PRODUCTS THAT MADE THIS POSSIBLE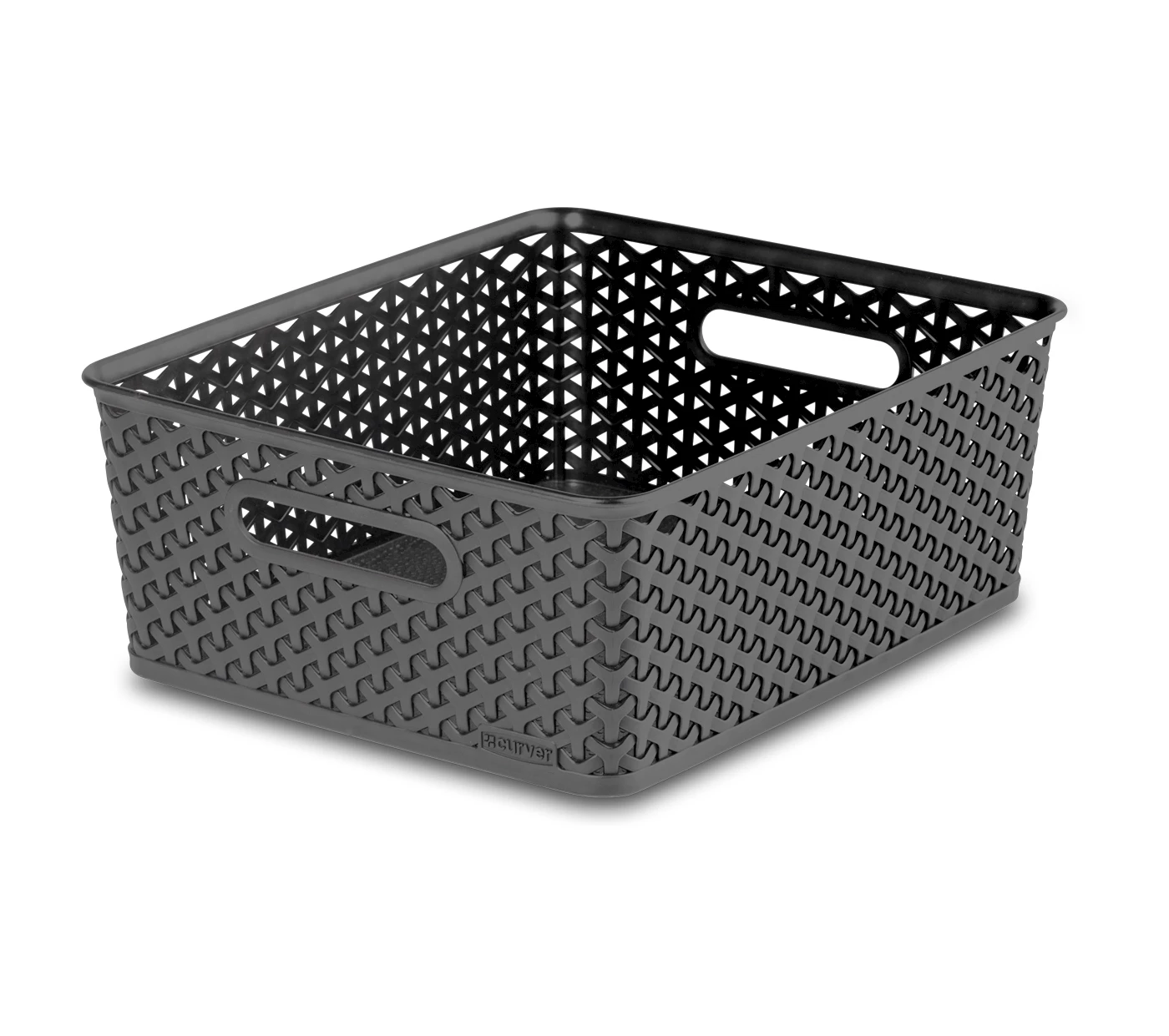 As always, leave a comment if you have more ideas! You are also welcome to join the conversation on Instagram or via email. Have a great Monday!