Today we are hitting the big 3-0 mark!!! Part of me is super excited for little Emmett to be here and the other part of me is super sad because I feel like pregnancy is flying by right now. It seems like it's basically over by the time you start having a lot of fun with it – the little baby kicks, the bump, the parties and everything else. I'm taking the next couple months to soak up all of these sweet moments and documenting as much as possible.
AHHH, 2019 is already busy! There are so many things going on in the next couple months. Hospital prep, doctor's appointments, a wedding, a few baby showers, cleaning, dog training, etc. etc. etc. Bryan and I already did our hospital tour, which just about made me throw up from nerves! I know that I'll be able to do the birth part, but that is seriously giving me the most anxiety right now. I balled my eyes out last week when I tried to watch a birth video sooooo we aren't watching anymore of those for now.
Since I don't have a lot for Emmett yet, I've been focusing on getting the rest of the house how I want it because I know our world is about the flip upside down in March and I won't have time to do much. A closet organization blog will be here soon!
Here are some more fun updates for y'all.
BABY
How Far Along? 30 weeks!
Gender? A SWEET LITTLE GIRL!!!!
Name? Emmett June Kaase
Nicknames? Emmy, EJ, Junebug (coined by my dad!), Em… possibly stinker 😉
Size? About 3 pounds or the size of a large cabbage. My doctor measures my belly at every visit to check her growth and right now I am measuring 31 centimeters. He always tells me that the centimeters reflects about the same amount of weeks that I am.
Movement? Emmett loves her early mornings and late nights and is most active during those times. That means she keeps me up way later and wakes me up way earlier than I want sometimes – I guess she's just training me a bit right now!
MAMA
Body Changes? It feels like there are new changes every day! I am about 40 pounds in and have grown out of pretty much all of my pre-pregnancy wardrobe. I'm on my feet all day for work and that is the area that has been giving me the most issues. No matter what I wear, they're always extremely sore the next day. I have some Dr. Scholl's coming in to see how those work out. I also noticed that my body doesn't shed as much hair anymore. That's great for my baby hairs, terrible for just about every other place (literally).
Emotions? I definitely have less energy this week than the last couple months. I haven't been experiencing crazy mood swings, but do get more irritable when I'm tired, hot or hungry.
Pregnancy Must Haves? I swear by these items! They've been amazing throughout my pregnancy and are still helping me out.
Leachco Snoogle Original Maternity/Pregnancy Total Body Pillow – $60
Maternity Tanks from Target – $10
So funny – I actually bought this same tank in grey TWICE because pregnancy brain is a real thing
Supportive Wireless Bra – $12.94
I'm wearing the black one in the pictures above!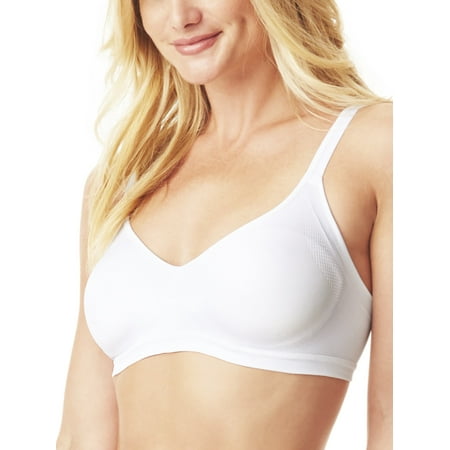 Other useful things to keep around:
Some good sandals for those days when your feet are swollen. Mine are from Target!
Joggers that fit low to wear around the house and lounge days
A neck massager
Snacks on deck
Supportive people
Diet? I got Bryan and I a Whole-30 Slow Cooker Cookbook so I have been making at least one of those recipes during the week. They're great because I can just take them on-the-go for work or as a quick bite when I get home. Other than that, my breakfasts are typically Raisin Bran + Shredded Wheat or a peanut butter and raspberry jelly sandwich with coffee. Snacks are always popsicles and berries.
Cravings? Ohhhh definitely raspberries and lime popsicles!
Fitness? I walk and stand on my feet for work A LOT. Outside of that I have been going on more walks with my pups.
HOUSE + OTHER THINGS
Nursery? Our nursery is no longer a storage space for wedding decor! All of that is now in our guest room, which isn't much better but it's progress. I still don't have ANYTHING set up in the nursery, but I do have some of Emmett's things moved in there.
Registry? This is done! You can see what I added here.
Baby Shower? I am having three baby showers – one in my hometown, one in Houston for family and friends and one at work. To say I'm blessed would be a huge understatement and I am extremely thankful for all of the love and support! Here are some dresses that I'm deciding on for the showers. They are all from ASOS!
Maternity Pictures? I booked Aimee Hamilton and I am SO pumped! I'll be doing a maternity shoot with her when I'm about 33 weeks and then newborn pictures with her once Emmett is here.